More Rewards and More Cash Back
You get 1.5% cash back with every purchase, where you can redeem your points for cash back, travel with no black-out dates, gift cards and more – browse the catalog and see for yourself.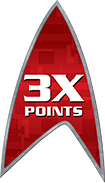 On purchases at startrek.com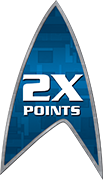 For gas station purchases
For all other purchases
This is the only card for true Star Trek fans, brought to you by NASA Federal Credit Union.
Yeah, that NASA!